0.04%
What's so special about 0.04%? It's the answer to the question, "when a leader is not fully engaged, what percent of their team is fully engaged?" Answer – 0.04%.
0.04% is also the answer to why investment in your leaders is critical for all of your leaders. 0.04% matters if you have a flat organization and meticulously monitored span of control. It really matters if you have a tall organization with many layers, a small average span of control, and many more leaders.
Marcus Buckingham and the research team at ADPRI published these numbers in The Definitive Series on Employee Engagement. It's startling to see how intrinsically linked leaders and employees are regarding "the emotional state of mind that causes people to do their best work, sustainably," (ADPRI's engagement definition). Also shocking, they report that only 24% of C-suite and executive leaders are fully engaged. Like many other engagement findings, these numbers have changed very little over the years.
You're an executive leader; what are you leaving on the table if 76% of your leaders are not fully engaged? And that number might be generous given that only 14% of mid-level leaders reported as engaged.
If the engagement needle moves up for leaders, engagement moves up for the rest of the organization. If a leader is fully engaged, 65% of directs report as fully engaged.
I'm getting on my soapbox when I say this; it all starts with your leaders. Your leaders determine if your organization will realize higher performance in areas such as sales, greater customer engagement, and reduced regrettable turnover – just a few of the researched engagement ROIs. Your leaders need to not only be a part of an effective team but also feel ignited through your 1:1s – each experience meets a different need.
Why executives need 1:1s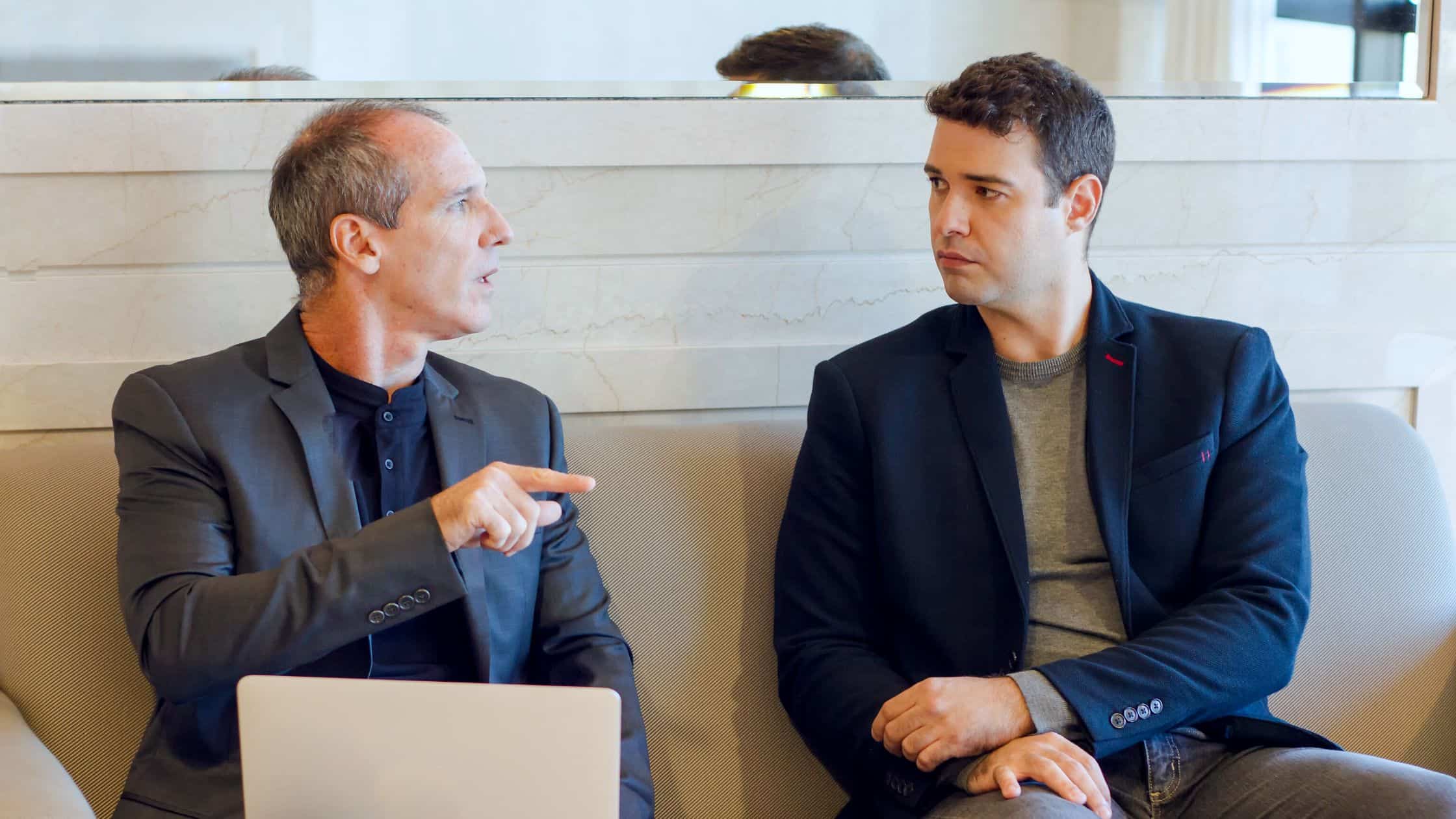 You and your leaders work in a volatile, uncertain, complex, and ambiguous (VUCA) world. They would not be in their role unless they were intelligent, driven, and abnormally accountable – but they are also human. They're people coping with messy emotions, their own doubt, imposter syndrome, and a host of other challenges related to the human condition.
The direct manager relationship is the most positive influence on their engagement that's in your direct control. Your 1:1 is an opportunity to affect their leadership and model how you want them to show up in their 1:1s so that everyone's best effort moves positively up the engagement curve.
Executive 1:1 lessons from a leadership sage
Bill Campbell was a football coach, executive leader, and CEO who helped build extraordinarily successful companies, including Google, Apple, and Intuit. He mentored visionaries, including Steve Jobs, Larry Page, Eric Schmidt, and Jeff Besos. He's also the subject of the New York Times best seller Trillion Dollar Coach. It's aptly titled because Campbell helped build companies with market capitalizations far above a trillion dollars. In many ways, Bill Campbell's story is a leadership exemplar worthy of imitation.
At the heart of Bill's lessons for being a good leader is that you have to maximize the individual's and team's performance, finding the equilibrium between the two. Campbell emphatically stated that to excel as a leader and strike a balance, leaders have to get several things right; the staff meeting, building the team, including a team-first mindset, and effective 1:1s. In regards to 1:1s, he said to leaders:
Have a structure for 1:1s, and take the time to prepare for them, as they are the best way to help people be more effective and to grow.
Use multiple lenses to prepare for your 1:1s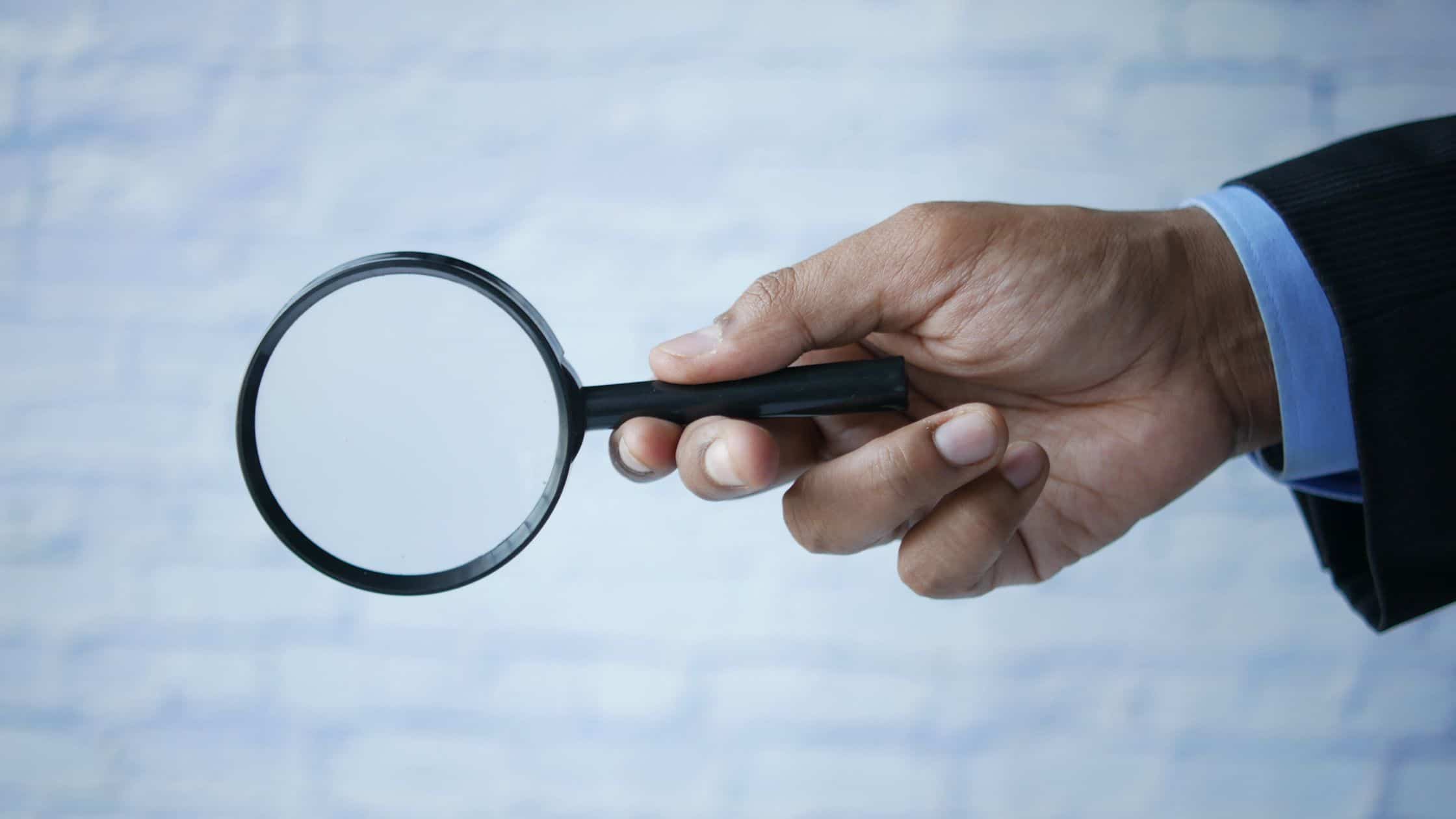 With so much noise in our lives, how does one tune into a signal and construct a meaningful, impactful conversation that puts or keeps your leader on the right path? I've summarized Bill's approach below and added best practices for your consideration. When preparing for a 1:1, look at your leader through these lenses to supplement your current approach.
When Campbell held 1:1s with leaders, he always started with "not-so-small talk" that went into a genuine conversation about people's lives. Why? Given his intense belief that people are the key, he wanted to know them well and land the message that they are valued, cared for, and belong.
At a natural transition, the conversation shifts to sharing their top 1:1 priorities to see where they are aligned and make those the first discussion items. And while Campbell had a standard approach, he modified his format to meet the other person's needs. As a result, no matter the sequence, he had four ways to look at the leader and stimulate a meaningful discussion.
1 – Performance on job requirements
If the format progressed sequentially, the first lens was performance; how are they doing with the core accomplishments of their jobs? What are they working on? How is it going? How might he help? Depending on the leader, that could mean a conversation about product development milestones, operational excellence initiatives, sales targets, customer engagement, service delivery, etc.
2 – Relationship with peer groups
Campbell's perspective was that peer relationships and feedback were even more important than top-down feedback. He believed those relationships were critical for getting work done across the organization and building cohesion, i.e., effective relationships that contribute to operating as a whole instead of solely optimizing the individual.
3 – Management/Leadership
How is the leader helping their directs get better? Are they coaching/guiding their people? Are they addressing the underperformers? Are they making hiring the right people a priority? How are they setting clear direction and reinforcing it?
4 – Innovation
How is the leader enabling the teams to get better constantly? How are they measuring themselves against the best in the industry? What best practices are being adopted? Are they continually evaluating new technology, new practices, or products? How are they balancing innovation and execution?
The Big Agenda: Strategy, Vision & Purpose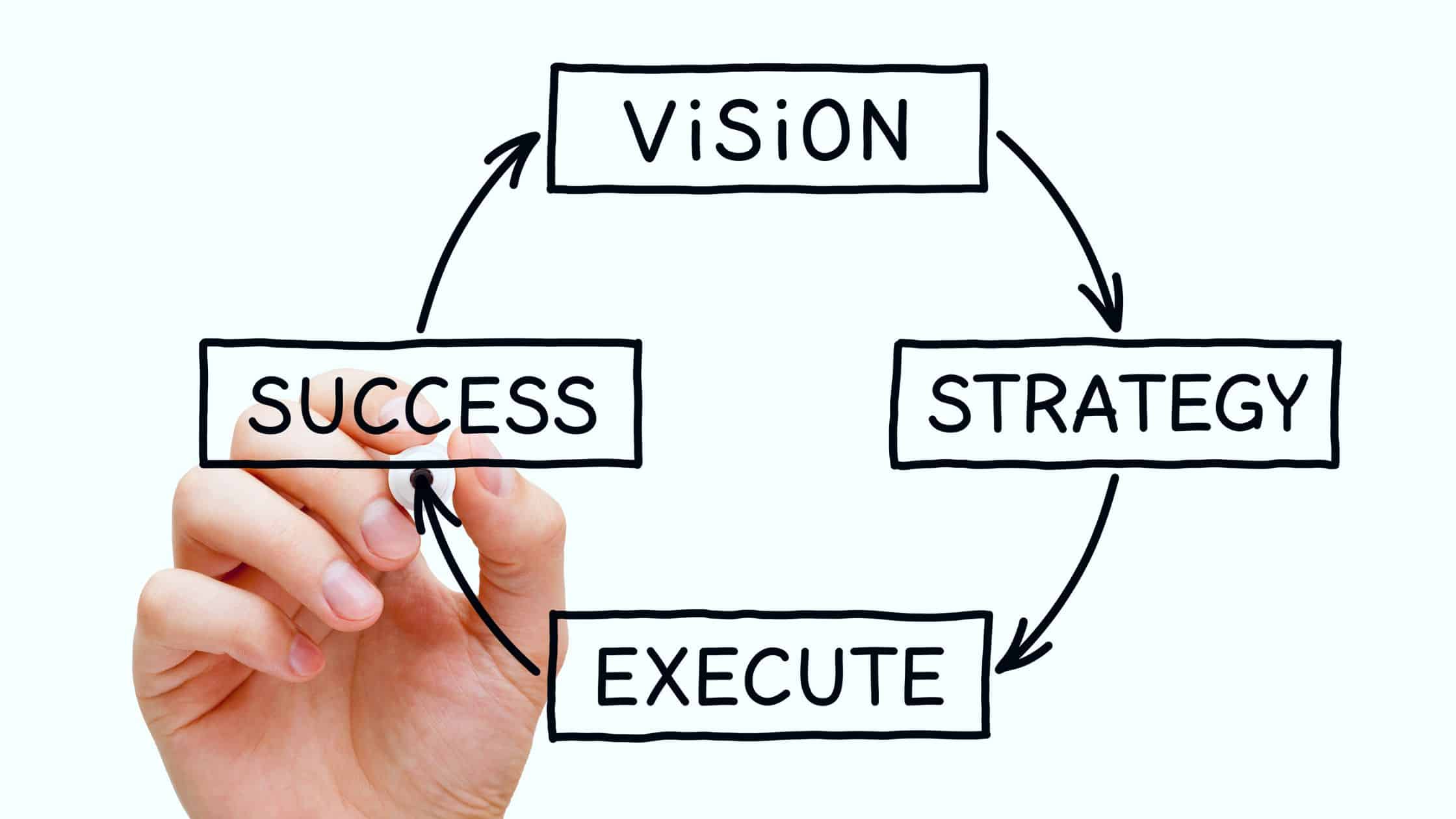 This last lens is a best practice that could fall into management/leadership, but it's so necessary and consequential that it's worth calling out. In short, how is the leader creating employee alignment to your strategy and vision; what opportunities are they making to give employees a chance to connect to your organizational purpose?
A misunderstood or unexplained business strategy makes it nearly impossible to lead others to the destination. Leaders steeped in strategy assume their team is too, yet those directs often quietly confess a lack of knowledge or understanding about the strategy.
Connect today's work to your ultimate aims; it creates a context that makes a clear lane for people to channel their initiative while aligning decision-making with your strategy. How often are vision and strategy "made real" in dialogue, and what methods are employed to check for deep understanding? What practices are working and would benefit peers if shared? Like any team sport, fulfilling a strategy is a collective effort where everyone needs to run the same play – no one wins this game alone.
Consider this finding by McKinsey, which asked employees if they were living their purpose in day-to-day work. Only 15% of frontline managers and employees said yes. Up to 85% of managers and frontline employees were unsure or disagreed that they could live their purpose in their day-to-day work.
They also found that 70% of polled employees said their sense of purpose is primarily defined by work. Employees seek opportunities to bring more purpose into their lives; it's a major source of pride and inspiration.
Leaders that help them find it will have the advantage – a workforce aligned with the mission and all the potential that comes with it. It's not a simple challenge, but a great deal is in your direct control.
If this is a practice you want to begin, read this article for ideas on getting started.
Run Executive 1:1s Like A Great Process
Like any great process, executive 1:1s should do for you what they are supposed to; make life better, deliver value, and satisfy in a way that meets your needs and fulfills the agreement between you two. Here are core practices that lead to great 1:1s:
1) Request an agenda in advance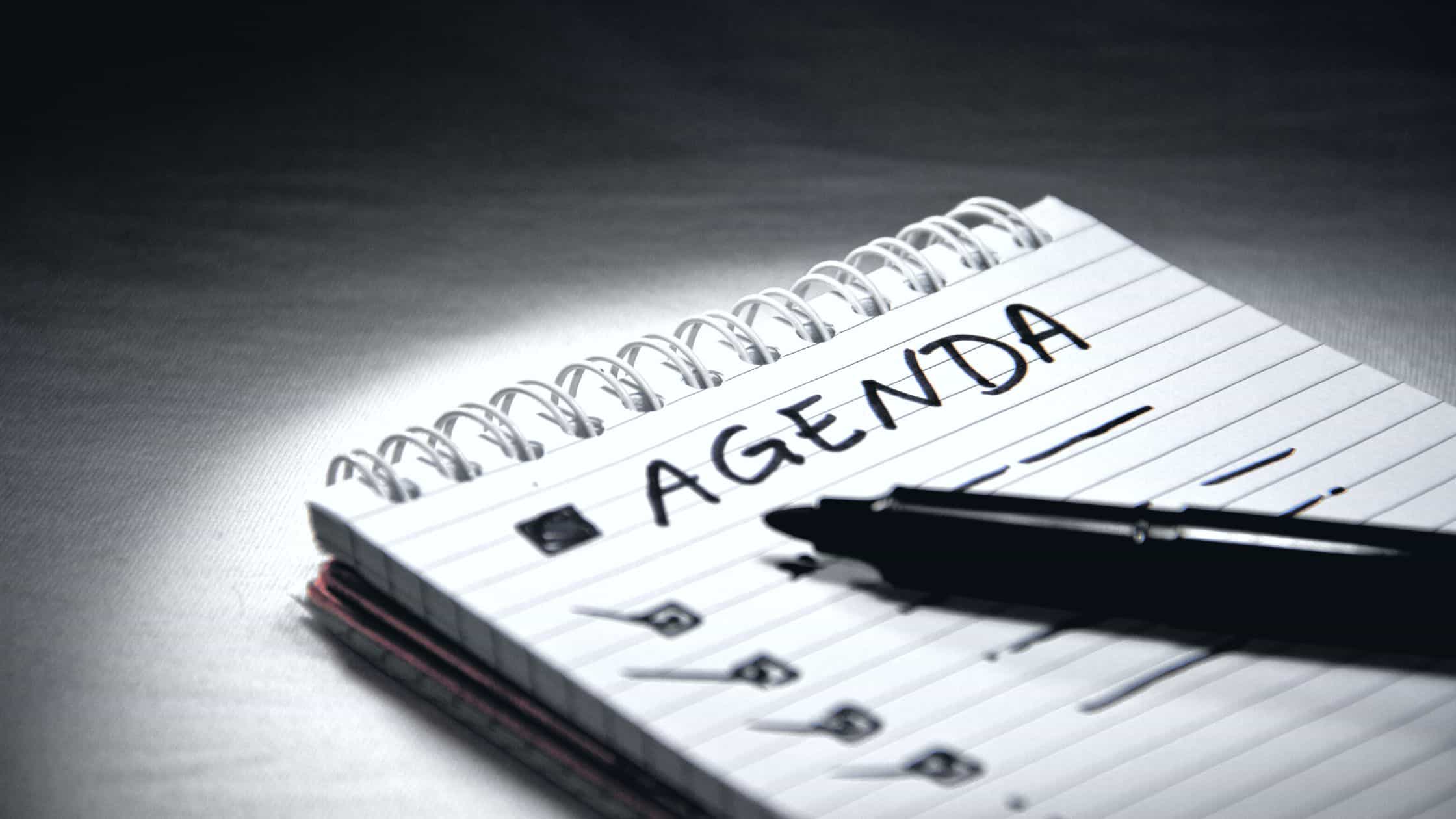 Preparation goes a long way in making this a highly valuable meeting and having your direct construct the agenda is the first step. Keep the ownership and accountability with your leader, so they know it's "their" meeting shaped by you (naturally).
Use an agreed-upon 1:1 agenda format to capture the right level of detail, sent to you with enough time to plan your part of the meeting – for many, a day in advance is adequate. There is a 1:1 agenda template for you here, along with a 1:1 planning guide to help you quickly prepare the most meaningful discussion.
Whatever format you use, consider incorporating the following:


Request their top 3 to 5 discussion points. Campbell points out that this is an excellent opportunity to see if you are aligned; if not, it's an opportunity to share your mindset or offer direction in prioritization. When things change quickly, be flexible; agree on the most crucial points to create focus and the appropriate energy/intensity in the moment.
Sort the written agenda into three categories of work: (1) what's been accomplished since the last 1:1, (2) what's going to happen before the next meeting, and (3) what needs to be discussed presently during your 1:1.
There is more to be said about efficiently gathering important status updates; they're best made in one-line statements providing a precise evaluation so that the current state is clearly communicated and leaves time for meaty conversations.
2) Focus on meaningful discussion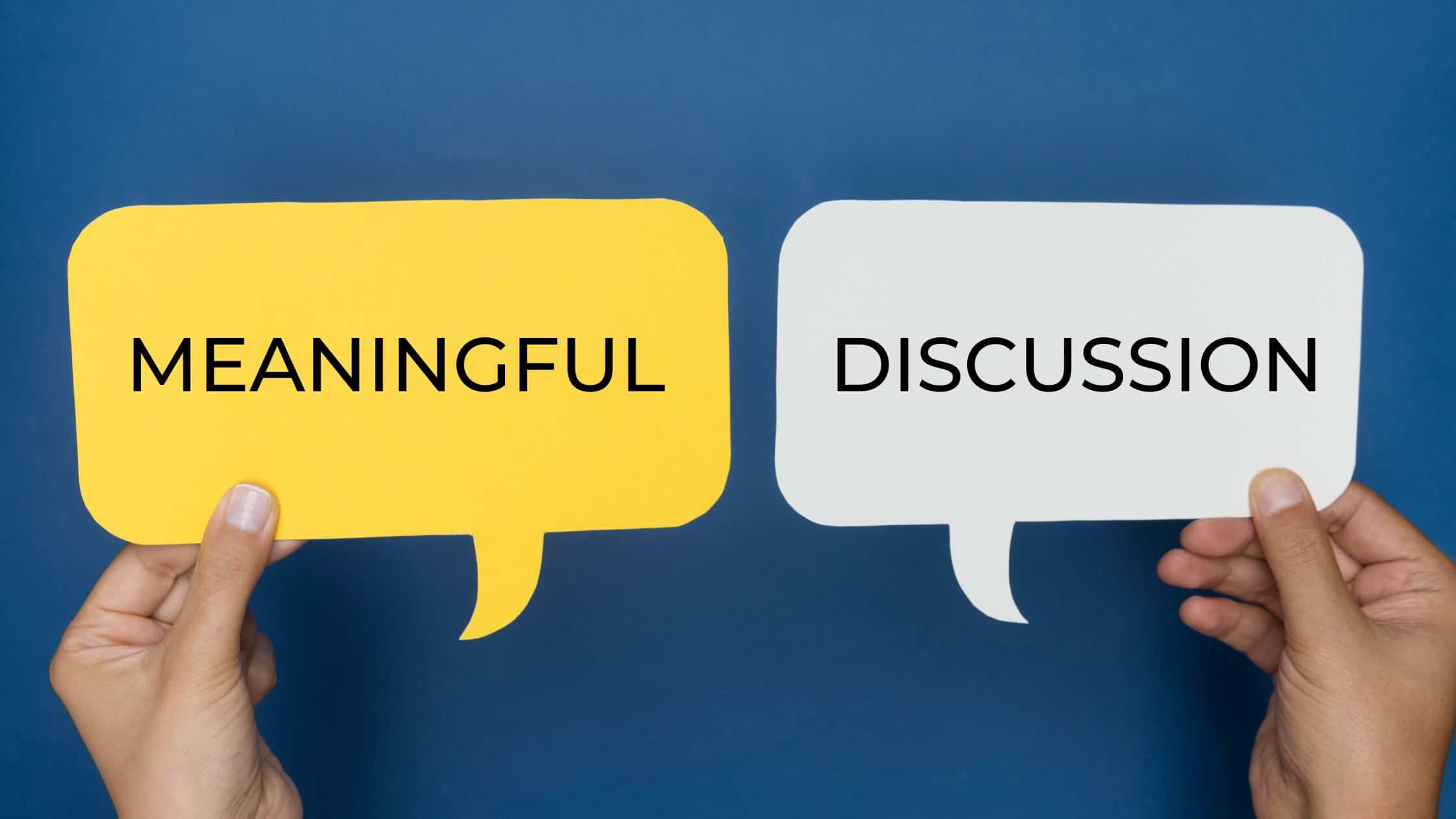 Imagine this 1:1 was the only discussion you could have with this leader for the next six months; what few things would you address in this critical meeting, given those conditions? What's the essential conversation for this leader's success? Bring that level of significance and make this count.
Status is where so many 1:1s go wrong; don't let status take over your precious time. Use your most important and finite resource (time) wisely. A project, issue, or task-specific status can be read quickly and efficiently as a headline – something you can read before the meeting so you know exactly what the current state is.
3) Begin on a positive and create safety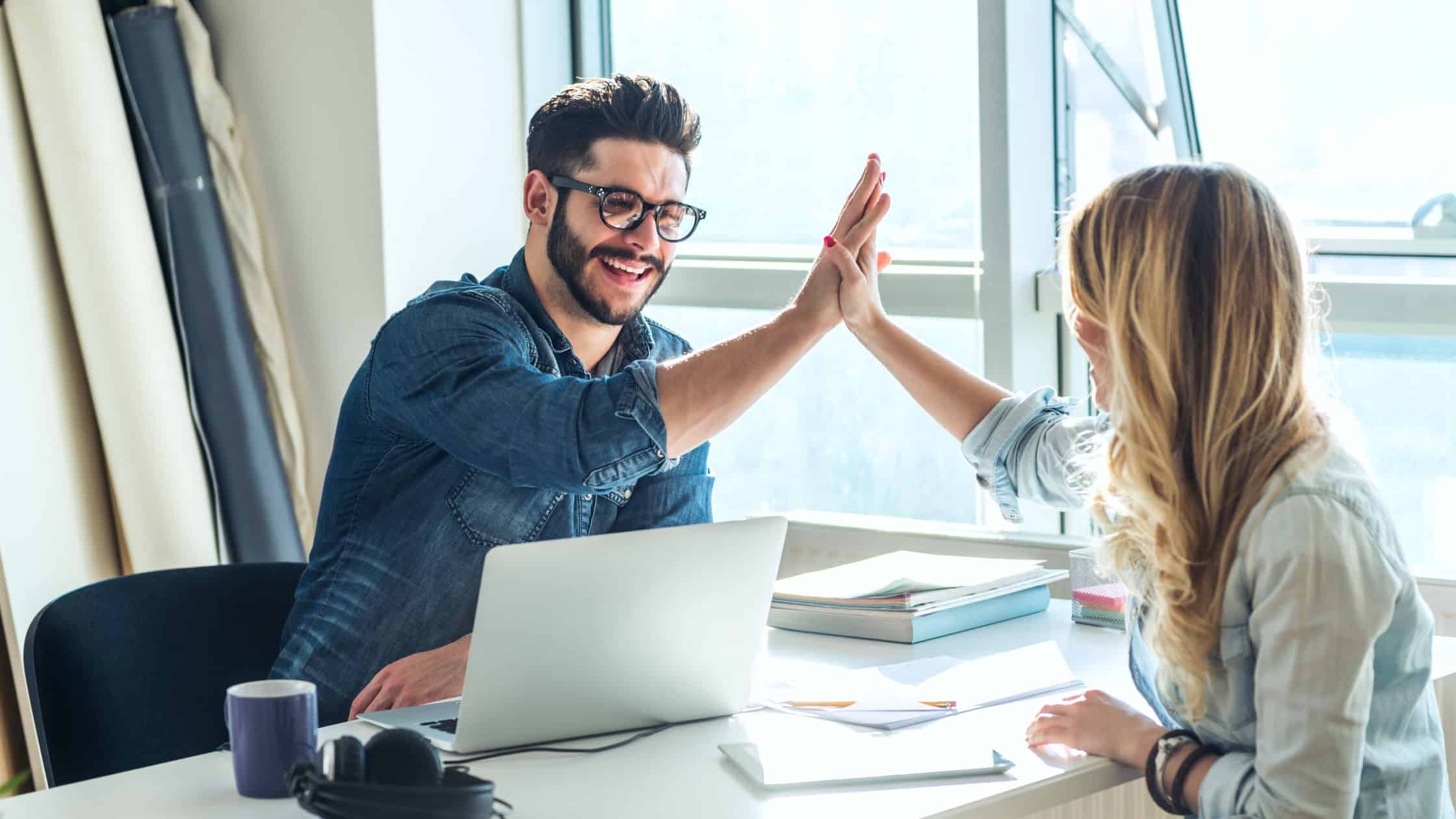 Your best bet for having a productive, meaningful conversation is setting the stage for an open, candid dialogue where your leader can speak honestly and not get punished, humiliated, or thought less of for showing up authentically and being themselves. That's what it means to have psychological safety. Every conversation is an opportunity to build trust or destroy it.
Set the tone right out of the gate by starting on a positive. Find one recent big or small win, a personal victory, or ask what's been going right since the last 1:1. Recognizing something positive encourages safety and belonging, making honesty and interpersonal risk-taking much more likely.
4) Use a Coaching Approach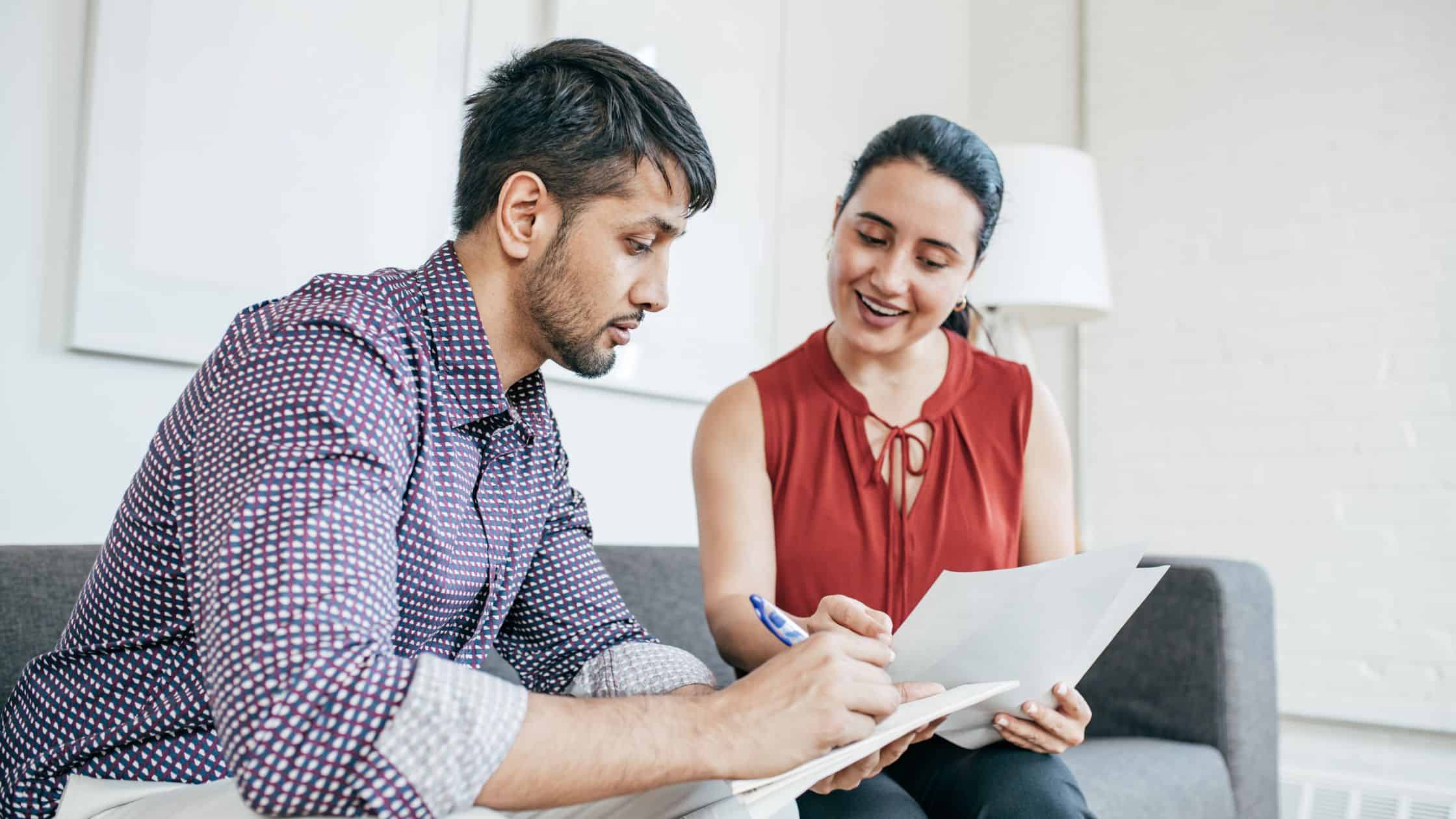 The authors of the HBR article "The Leader as Coach" make a compelling argument for using a coaching approach:
Rapid, constant, and disruptive change is now the norm, and what succeeded in the past is no longer a guide to what will succeed in the future. Twenty-first-century managers simply don't (and can't!) have all the right answers. To cope with this new reality, companies are moving away from traditional command-and-control practices and toward something very different: a model in which managers give support and guidance rather than instructions, and employees learn how to adapt to constantly changing environments in ways that unleash fresh energy, innovation, and commitment. The role of the manager, in short, is becoming that of a coach.
It's a good bet that your leaders want autonomy while taking on their central challenges; executives overwhelmingly do not want to be told what to do; they want to lead. They also want the benefits of coaching, such as a collaboration that ignites their creativity and empowers them. No one is ever at their full potential, and coaching is the opportunity to discover more capability and capacity.
As you prepare for the 1:1, arm yourself with a handful of good coaching questions while anticipating where the conversation might go. The best questions are simple ones followed by your silence and their talking. See the resource document for sample coaching questions that work.
5) Be present and dependable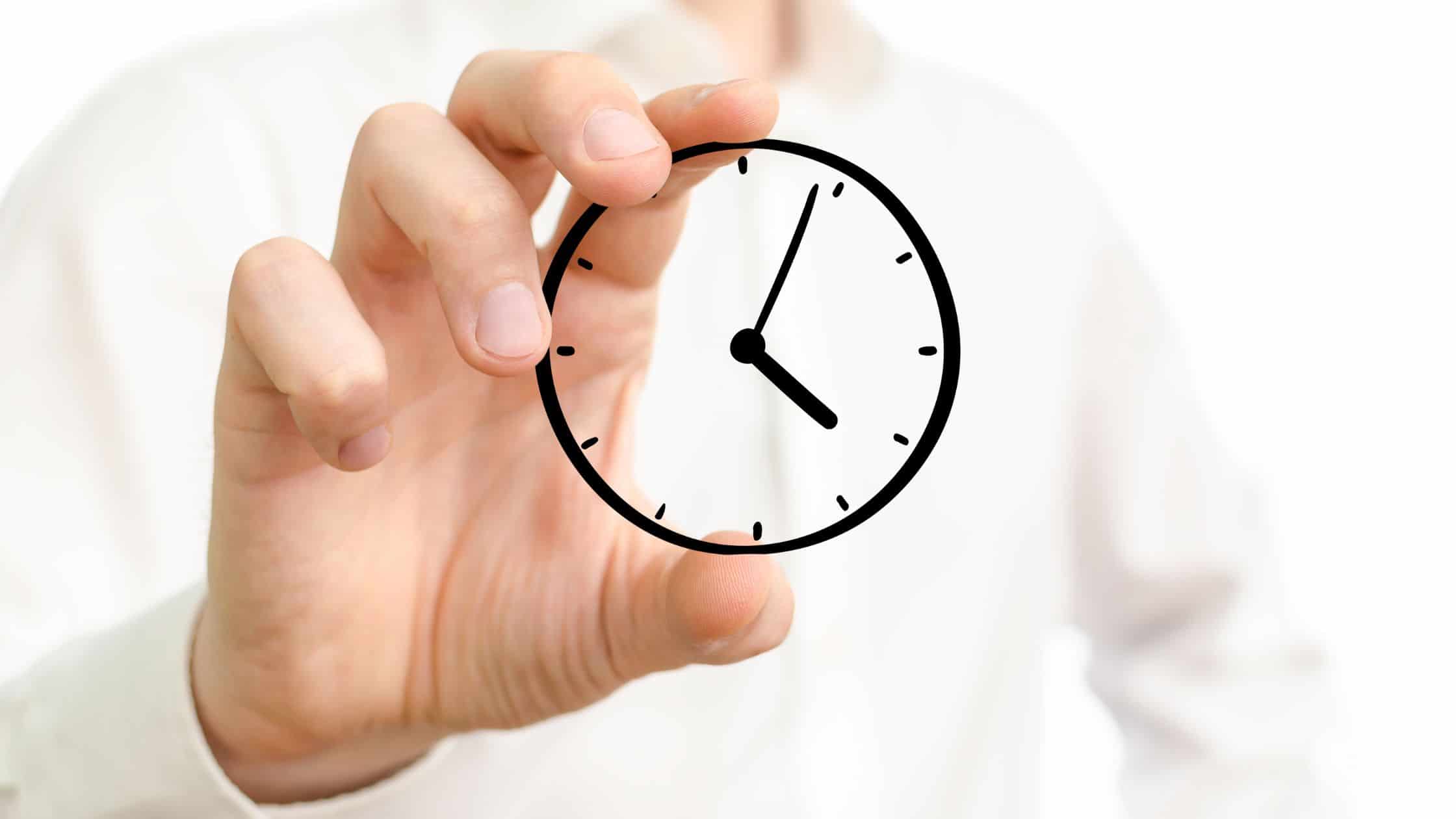 A highly appreciated benefit of regular 1:1s is better time management for both parties. Having a predictable meeting time with you means they can hold their discussion items instead of getting on your calendar ad hoc, spontaneously calling, direct messaging, or knocking on your door. Of course, you'll need to reschedule some of these meetings, but keeping the vast majority as scheduled frees your time, shows you value them, and promotes trust.
Now imagine you've protected the meeting time, but you're taking calls, responding to DM's, and people pop in with a "quick question" or walk in your open door to say hello. That is the opposite of being present with your leader and a frustrating way to tell them they're not a priority. The occasional interruption for important issues is understood, but the rest of the noise must be shut out during this time.
6) Make each 1:1 10% better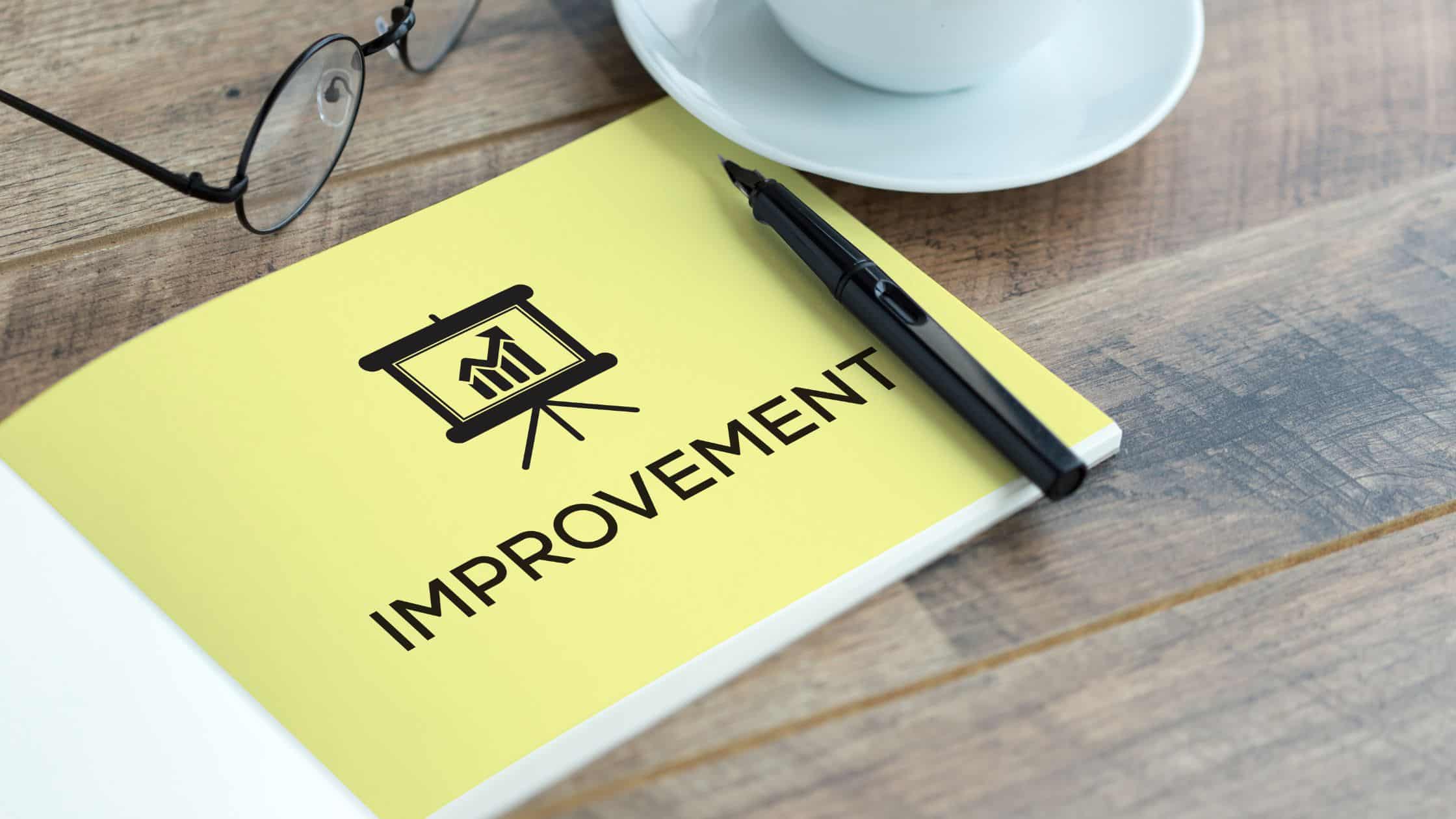 Big improvements are wonderful, but ongoing incremental gains will improve the value, depth, and impact of your 1:1s. Use one minute, in the end, to answer a simple question: what could I/you/we do to make this more valuable? What can we do to make this meeting 10% better? What worked for you today? Try it out and see what you learn.
How to reset your 1:1s
Direct and simple works best. Share your desire and intention for taking the meeting to the next level, making it an even more valuable meeting. You might use the 10% better questions to build new agreements for how the 1:1 runs. You could share this article, the agenda template, and the preparation guide to see what ideas your leader generates upon reading this blog.
In Closing
Effective 1:1s for executives help maximize both the individual's and team's performance, contributing to an equilibrium between the two. When you use multiple lenses to stimulate meaningful discussion, and put in place a clear and defined process that fulfulls the agreement between you and your directs, you have a winning formula for success.
We know that the direct manager relationship is the most positive influence on your leader's engagement that's in your direct control. It's time to change that 0.04% statistic by engaging your leaders and the rest of the team.
If you need help with that, download my 1:1 planning guide below (which includes an agenda template) or book a call with me to discuss how we can work together.